evado /e:vrdo/ v. 1
health is ongoing. establish a baseline. understand where you are headed. set a target. learn what is required. focus & perform. be prepared for twists & turns. keep challenging yourself. maintain the momentum. enjoy the ride. reward yourself along the way. seek help when needed. stay focused. achieve. celebrate. reassess. set the bar higher.
Our Mission
To give people the belief and confidence they can take their health to the next level.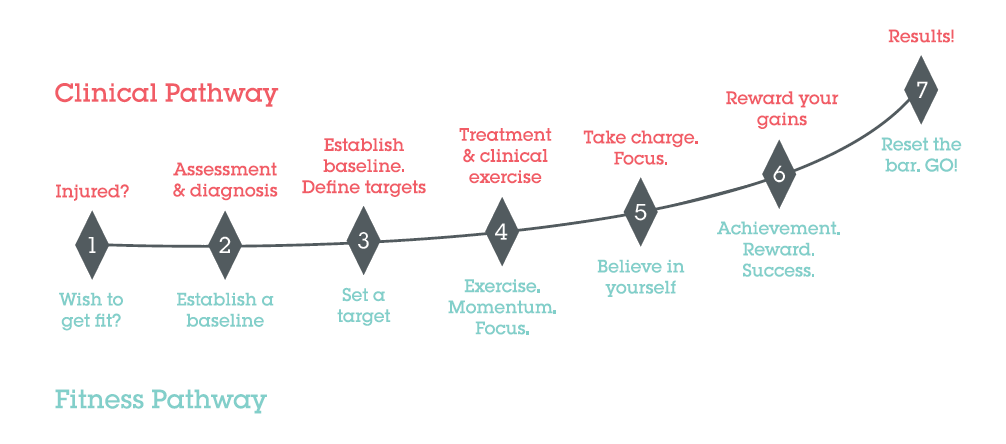 What we Value
The staff at Evado Studios will promise to deliver the following:
Create a FUN environment so that exercise and recovery is a positive experience
Ensure an ETHICAL evidence based practice framework is always practised
Utilise a TEAMWORK spirit in order to fulfill Evado's mission daily
Ensure CLIENT OUTCOMES remain our first priority
Emphasis that MUTUAL ACCOUNTABILITY is crucial in achieving desirable results
Work with INTEGRITY to ensure that relationships are retained long term
What is our Strategy?
To achieve success, we believe it is important to execute the following two points:
Nurture long-term relationships with clients by reinforcing the philosophy of Target.Perform.Achieve.
Provide the very best environment for our staff to do the very best work they can.
Why choose Evado Studios?
Our team of experts work together under one roof to achieve your goals, whether you are injured or wish to improve your health and fitness
The combined involvement of Physiotherapists, Exercise Scientists and other professionals push you to the next level whilst respecting your underlying injuries and health concerns
Our services cater to all ages and physical status to ensure you feel safe and welcomed
You will exercise in a professional facility with the latest equipment
We offer flexible payment options to provide you ease of mind
The Evado Studios App allows you to easily manage your appointment and class bookings and view your programs
Target.Perform.Achieve.
Target: We start by working with you through a comprehensive physical assessment to 'target' your needs and outline any physical impairments that need work.
Perform: The next step involves you to 'perform' through a clinical and/or exercise approach. It is important that you understand the work required to get you there.
Achieve: Once the work is done, you will be reassessed on your physical status to determine whether you have 'achieved' your targets.